An anime adaption of the manga Kuroko no Basuke was announced September 26, 2011. It is produced by Production I.G. Directing the series is Shunsuke Tada, it is written by Noboru Takagi and Yoko Kikuchi is in charge of character design.
The first season of the anime premiered April 7, 2012 and ended September 22, 2012 with a total of 25 episodes. Scenes from the ending credits of season 1 contain footage from events during the Winter Cup as a teaser for the second season. The second season began airing October 5, 2013, and ended March 29, 2014 with 25 episodes. The third season began airing January 10, 2015, and ended July 1, with 25 episodes.
The first opening song is "Can Do" by GRANRODEO and the ending song is "Start it right away" by Hyadain. The second opening song is "RIMFIRE", again by GRANRODEO, while the second ending song is "CATALRHYTHM" by OLDCODEX.
The third opening song, the first for the second season, is "The Other Self" by GRANRODEO, and the ending song is "WALK" by OLDCODEX. The fourth opening song is "Hengen Jizai no Magical Star" by GRANRODEO, and the ending song is "FANTASTIC TUNE" by Ono Kenshō.
The fifth opening song is "Punky Funky Love" by GRANRODEO, and the ending song is "Glitter Days" by Fo'xTails. The sixth opening, or the second opening for season 3, is "Zero" by Ono Kenshō, and the ending song is "Ambivalence" by SCREEN mode. The seventh opening is "Memories" by GRANRODEO, and the ending song is Lantana by OLDCODEX.
List of episodes
Main article: Episodes
Preview and trailers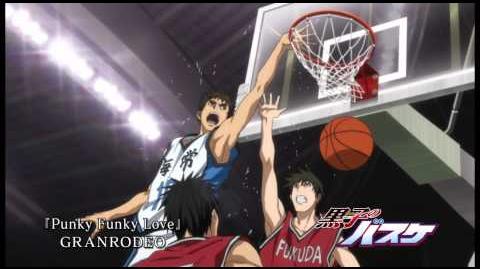 Character designs
Season 1
Season 2
Season 3
External links
See also
References
Ad blocker interference detected!
Wikia is a free-to-use site that makes money from advertising. We have a modified experience for viewers using ad blockers

Wikia is not accessible if you've made further modifications. Remove the custom ad blocker rule(s) and the page will load as expected.