Score! This here is a Featured Team.

Yōsen High has been featured, meaning it was chosen as a team of interest.
"
Like a tree with great roots, a pressure of immobility.
"

Yōsen High (陽泉高校, Yōsen Kōkō) is an elite school in Akita. Atsushi Murasakibara and Tatsuya Himuro play on this team. Yōsen High ranked 3rd in the Interhigh[1], after Tōō Academy and Rakuzan High. They were automatically placed for the Winter Cup and played the quarter-finals against Seirin, which they lost.
Yōsen High is labeled a powerhouse, with many especially wide and strong players, Yōsen is a center team. With three of their team members being the tallest players of the whole Winter Cup, their defense is unrivaled in the region, maybe even in the whole country and earned the nickname of "Shield of Aegis".[2] In the second and third round of the Winter Cup, Yōsen managed to keep the other teams completely from scoring, the match ended at 81 – 0 and 72 - 0 respectively. Their invincibility was stopped by Seirin High in the quarter-finals and ended their participation in the Winter Cup.
Winter Cup
Edit
Atsushi Murasakibara
---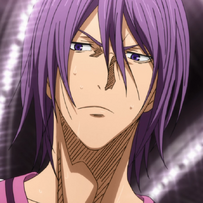 ---
#9 // C
Tatsuya Himuro
---
---
#12 // SG
Kenichi Okamura
---
---
#4 // PF
Kensuke Fukui
---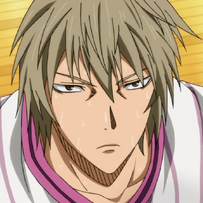 ---
#5 // PG
Wei Liu
---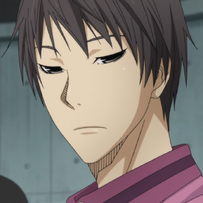 ---
#11 // SF
Masako Araki
---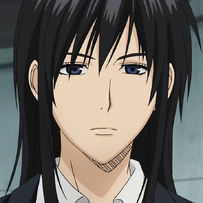 ---
Coach
Offense

 

8/10
Defense

 

10/10
Bench Strength

 

8/10
Height

 

10/10
Teamwork

 

6/10
Yōsen High School doesn't allow students to participate in non-school competitions, for example the Street Basketball 5 on 5.[3]
Their school area that snows, they have enrolled foreign talent, western education with a western influence in their architecture. They have delicious food in their cafeteria.[4]
Who is your favorite Yōsen member?
References
Edit